Product List
Contact Us
Add: NO.8 Jinniu Road, West Industry Zone, Huangyan, Taizhou, Zhejiang, China.
P.C: 318020
Tel: +86-576-84195776/84190477
Fax: +86-576-84195779
Home > Products > Cap mould with hot runner>48 Cavities Mineral Water Cap Mold with Hot Runner(HX-2001)Products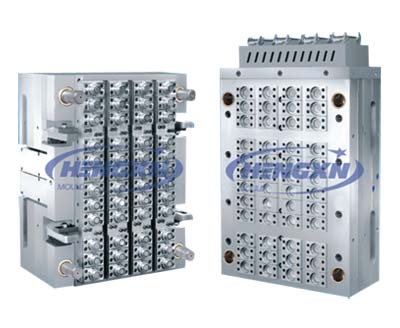 48 Cavities Mineral Water Cap Mold with Hot Runner(HX-2001)
【PRODUCT EXPLAINED?/strong>
Mould ranges from 2 cavities to 48 cavities.
1)The mould is designed with 3D modeling software.

2)The mould is made by imported P20 and German 2316 steel etc.

3)The mould is designed by advanced hot runner system and each cavity has independent temperature control &heater system.

4)The mould surface is plated by reliable hard chrome.

5)The mould cavity is replaceable, so that the label atop can be changed.

6)All of the parts are manufactured with CNC equipments.

Copyright 2008-2009 © Zhejiang Taizhou Huangyan Hengxin Mould&Plastic Co., Ltd. All Right Reserved | Powered by: PlasticMould.NET